PROJECT DATA
Owner:
Dr. Miriam Trachman
Type:
Late 19th Century Apartment
Scope:
Repair of structural failure, related electrical and finishes
Features:
Delicate repair to antique wood structure in occupied building
Cost:
Unavailable
There was evidence of infrastructure problems as a distortion began to grow in the ceiling of one of the apartments on the third floor. Probes and exploratory demolition found that one of the wood ceiling joists had failed. It was determined that the failed joist as well as several intersecting joists should be sistered and reinforced. Integrated within this project the electrical facilities and finishes were also replaced.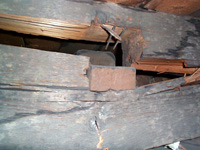 Broken Joist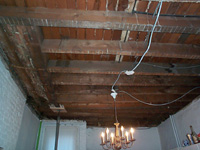 Before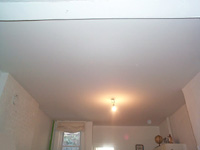 After