PROJECT DATA

Owner:
Minor and Watson
Type:
Residence
Scope:
Renovation, creation
of new patio
Features:
Creative use of space
Cost:
Unavailable



Construction Drawings
The owners of this 20th Century Cape Cod home desired a true master bedroom suite. In order to acquire the necessary square footage for the new suite, space was taken from adjacent bedroom and closet areas. The newly designed room was symmetrically detailed to relate to the existing roof eave lines. In addition, a new three-season porch, deck and patio were designed.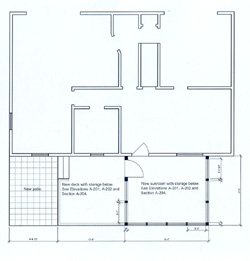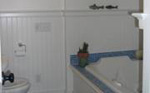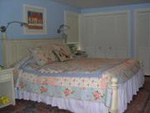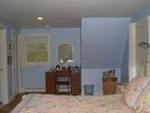 After Renovation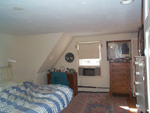 Before Renovation