PROJECT DATA
Owner:
Roundabout Theatre Company
Type:
Broadway Theatre
Scope:
Restoration & Modifications
Features:
Creative Detailing & Use of Space
Cost:
$1,000,000
After using the former Studio 54 night club for their production of "Cabaret", the Roundabout Theatre Company opted to purchase the infamous space as a venue to house musical productions. FRA was retained to assess the facility and propose designs for restoration. The first three phases of work, proposed by FRA, have been completed. Historic plaster was restored, new patron facilities were developed and an innovative, flexible platform system for seating was designed and built.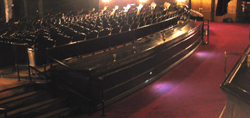 After Renovation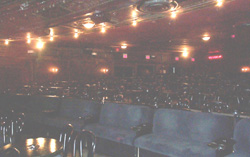 Before Renovation